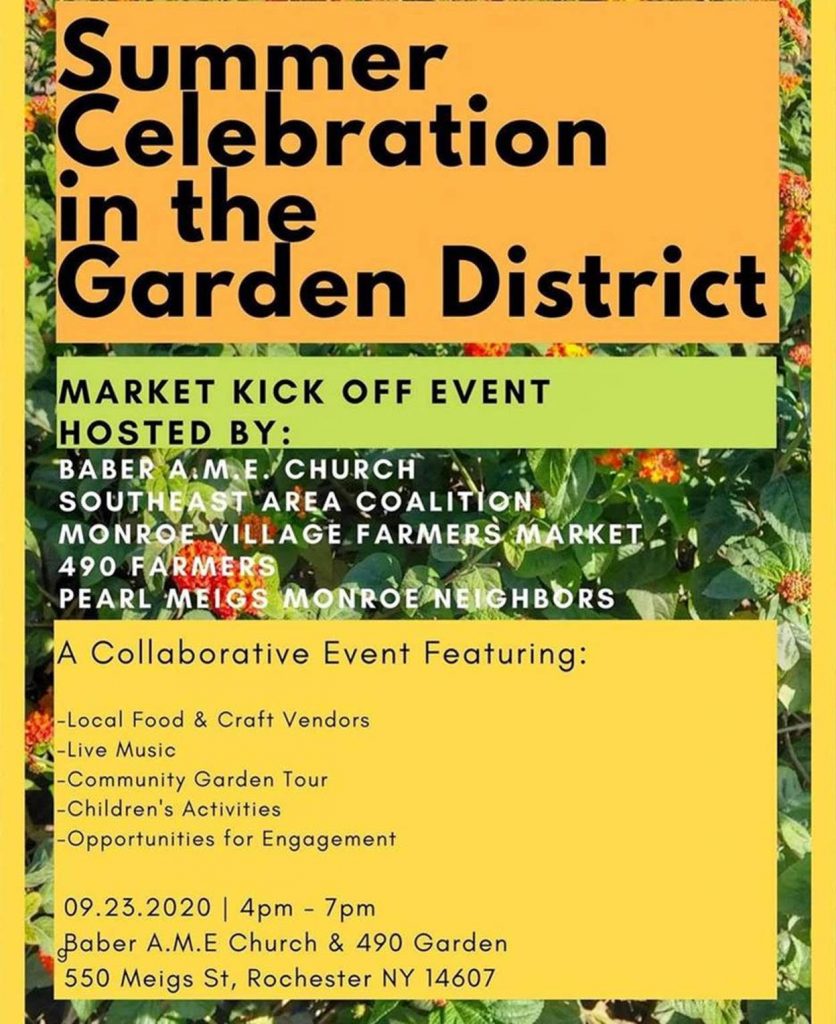 ---
Board of Education Meeting Schedule
Board of Education Meetings
Rochester Board of Education meetings are held on Tuesdays and Thursdays each month at Central Office, located at 131 West Broad Street in Conference Room 3A/B, unless otherwise noted. Temporarily during the COVID-19 pandemic, all public meetings are being held via Zoom conferencing.
Regular Business Meetings
6:30 to 8:30 p.m. on the fourth Thursday of each month
All meetings are open to the public and a portion of each agenda is set aside for speakers. To address the Board, call the Board of Education office at (585) 262-8525 or email boardofeducation@rcsdk12.org by noon on the day of the meeting at which you wish to speak.
If you require any special accommodations in order to participate in a meeting or need information to be presented in an alternative format because of a disability, please call the Board Office in advance of the meeting.
Meetings can be viewed live and after each event at www.rcsdk12.org/meetings.
For more information, call the Board Office at (585) 262-8525, send an email to board.of.education@rcsdk12.org, or visit the Board of Education website.
Upcoming Meeting Schedule
22nd Sep
District-Wide Safety Plan Public Hearing 5:00 PM
Special Meeting convening as HR/CIGR COW 5:30 PM
23rd Sep
Student Leadership Congress 3:30 PM – 5:00 PM
Special Meeting 5:00 PM
---
Mini Clean Sweep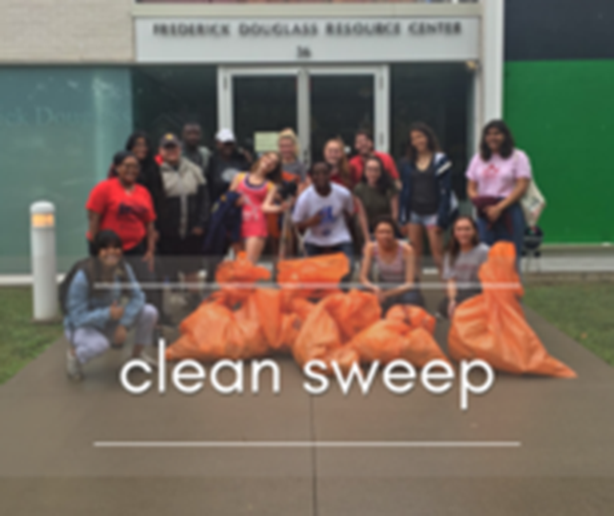 540 West Main
11 am to 1 pm
October 3rd
In the Susan B. Anthony Neighborhood
540 West Main volunteers will be engaged in a mini clean sweep 11 am to 1 pm October 3 in the Susan B. Anthony Neighborhood. For more information and/ or to volunteer click here.
Sully Branch Library Invites You to FALL in love with autumn-themed books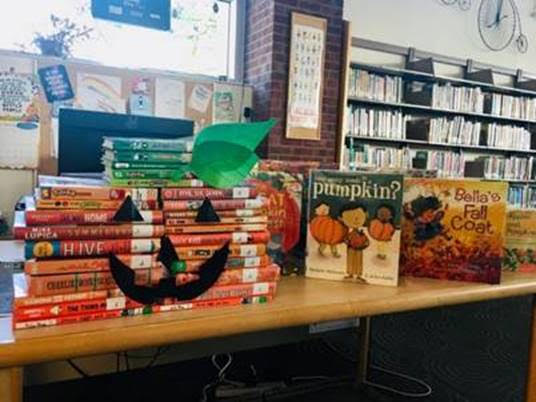 Happy Fall, Y'all!! We have lots of fall themed books for you to check out. Give us a call at (585) 428-8208 if you would like us to make a bundle of books for you to pick up during our curbside hours!
---
The cycling season in Rochester continues with Bike Week 2020

Spanning two consecutive weekends, from September 18 to 27 (moved from May to September this year because of the pandemic), Bike Week 2020 offers cycling events for all ages and all levels of expertise. Bike Week is a celebration of biking in Rochester and expands the use of bikes as practical, daily transportation. Below are just a few of the events for the week:
Friday, September 25
7:30-9:30 am Bike to Work Day pit stop (Elmwood cycletrack across from main hospital entrance). Our region's largest employer is a wonderful bike destination! Situated along the Genesee River and near the Erie Canal, you're sure to encounter some scenic spots enroute. The University earned a silver "Bicycle Friendly University" award in 2018 and had Rochester's most used bike share station during Pace's tenure. To thank people cycling to the river and medical campuses on September 25th, the Rochester Cycling Alliance will have cereal bars to share in a safe manner. Swing by, fuel up, and talk cycling with our dedicated volunteers. Contact: Tracey Austin, taustin7@parking.rochester.edu
Ride of the day: Ride to a Park. Pay homage to the Flower City with your choice of destination, as long as it's got flowers. A park or garden or even a cemetery. Stop and smell the roses!
Saturday, September 26
10am Roc the Riverway Guided Bike Ride (Andrew St. bridge downtown). PowerPoint presentations
not your thing? Experience all the progress on ROC the Riverway projects up close and on two wheels! Meet on the Andrew Street bridge between St. Paul & State Street and travel along the Genesee Riverway Trail. Learn about the recent and future enhancements to the riverfront. Contact: Kevin Kelley, Kevin.Kelley@cityofrochester.gov
Ride of the day: Bike to Someplace New. Find a new trail or neighborhood you'd like to visit. One suggestion: the Highland Crossing Trail, inaugurated late last year.
Sunday, September 27
11 am: Sam Patch Fall Classic (Roundhouse shelter at Genesee Valley Park): Join the Keeping It Classy Cycling Club for the 2nd annual Sam Patch Fall Classic! Bring your own picnic. Dress up cute and throw a teddy bear in your basket to honor Sam Patch's ill-fated compatriot. Just bring the sass and the class. The route will be a leisurely slow ride and suited to families, casual cyclists, and anyone looking for a safe friendly ride. Please bring food for yourself Contact: Amy Slakes, amyslakes@gmail.com
Ride of the day: Choose your own bike adventure. It's about the journey, not the destination. As a close to Bike Week, find a friend to ride with and just enjoy the glory of getting around on two wheels.
For more events, check out https://www.cityofrochester.gov/bikeweek/
---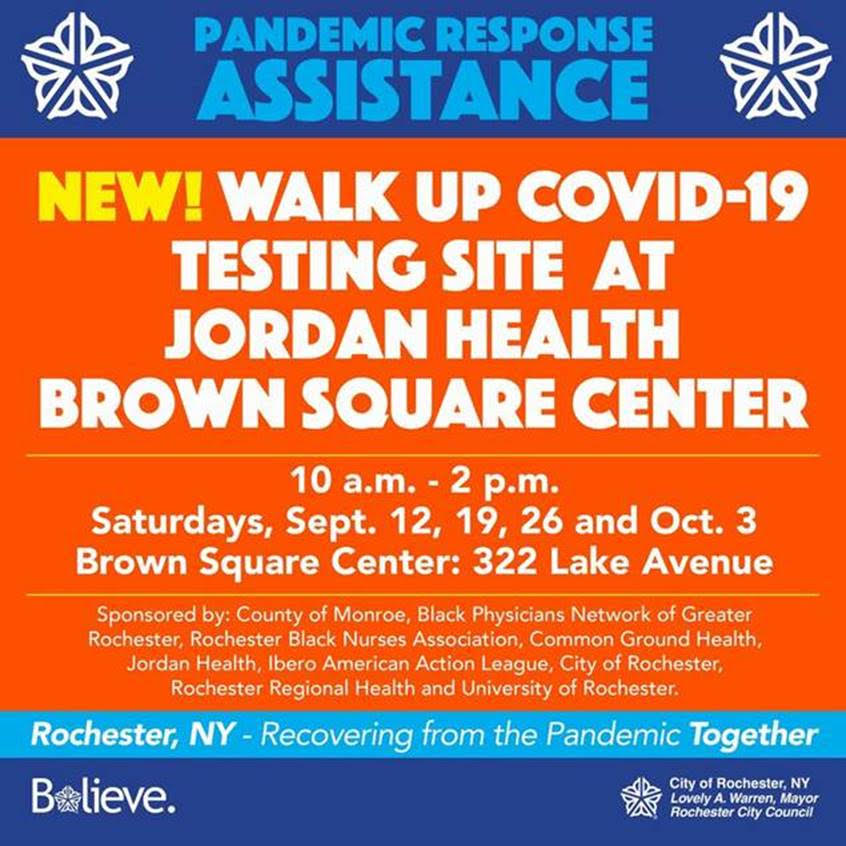 ---
Help the Southeast Neighborhood Service Center
Celebrate Our Wonderful Neighborhoods and the End of Summer
Calling all the fantastic neighborhood and business associations in the southeast. What incredible projects
and activities did your neighborhood take on this summer? This is the time to brag!!! Please send
updates and a few photos to Janet.Collinge@cityofrochester.gov
We'd love to hear from you!
---
Placemaking 101: A Heart-centered Approach
for Our Urban Future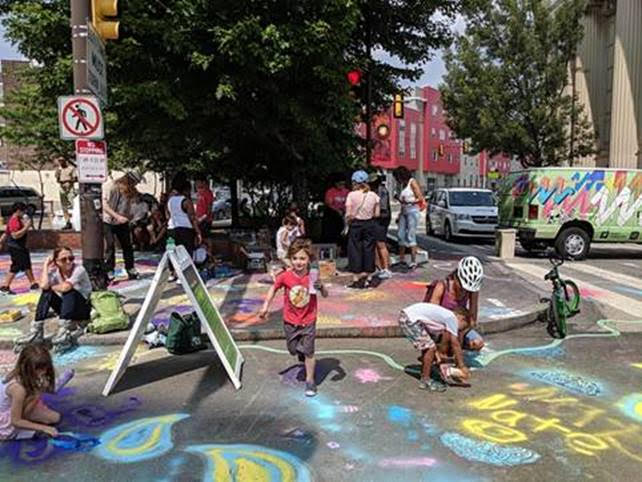 Wednesday September 30 12 to 1 pm Online
click on Design Center Link to Register
Join the Community Design Center Rochester for our next PLACEMAKING 101 webinar!
What is the city of the future in the face of a global pandemic and looming climate crisis?
Can we co-create a vision for an ideal urban habitat? What role should womxn and BIPOC individuals play in crafting the equitable city? This talk will bring an anthropological and feminist lens to the discussion on the future city and advocates for one that is heart-centered, anti-racist, and revives a way of looking at our cities as habitats and ecosystems, rather than products or economic engines.
*This event is part of a series of webinars around placemaking. You will be redirected to a page with join information upon registering. You will receive reminders with the same join information as we approach the webinar date.
The join information will only work on 9/30 from 12:00PM-1:00PM.
---
League of Women Voters at Sully Library This Thursday
The League of Women Voters of Rochester Metropolitan Area will be outside the library Thursday,
September 24th from 1 pm to 4 pm. They will be here to assist in voter registration and information!
Stop by and register to vote if you aren't already registered; it only takes a few minutes. Your voice matters!!!
Sully Branch Library is located at 530 Webster Avenue. https://www.facebook.com/SullyBranchLibrary/
---
Spooky Stories in the Stacks: A Free Online Fringe Offering
From Rochester Public Library's Local History Division
Through September 25
Boo! Get in the mood for fall and a howling pre-Halloween with these short free Virtual Fringe
offerings now through September 25. Each clip is 15 minutes or less of local bone-chilling suspense, history and fun.
https://rochesterfringe.com/tickets-and-shows/spooky-stories-in-the-virtual-stacks
True ghost stories like you've never heard them before – with the (virtual!) secret stacks of the
---
Rundel Memorial Building of Central Library as a backdrop.
RCSD City Students Chromebook Request Form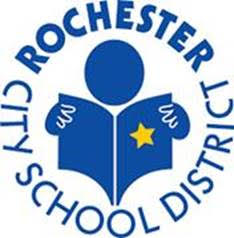 Chromebook Requests:
https://docs.google.com/forms/d/e/1FAIpQLScChht6wzyWdvtlTKcfQAxF1qiB_PMCXg3LFgiirwJTgi5GUw/viewform
Use this form to request a Chromebook for the first time (we have never issued you a device), my device is broken, I need a loaner, or My Chromebook was stolen. Do not use this form to request mifi's, that is done through the district you need to call 262-8700 to request it.
---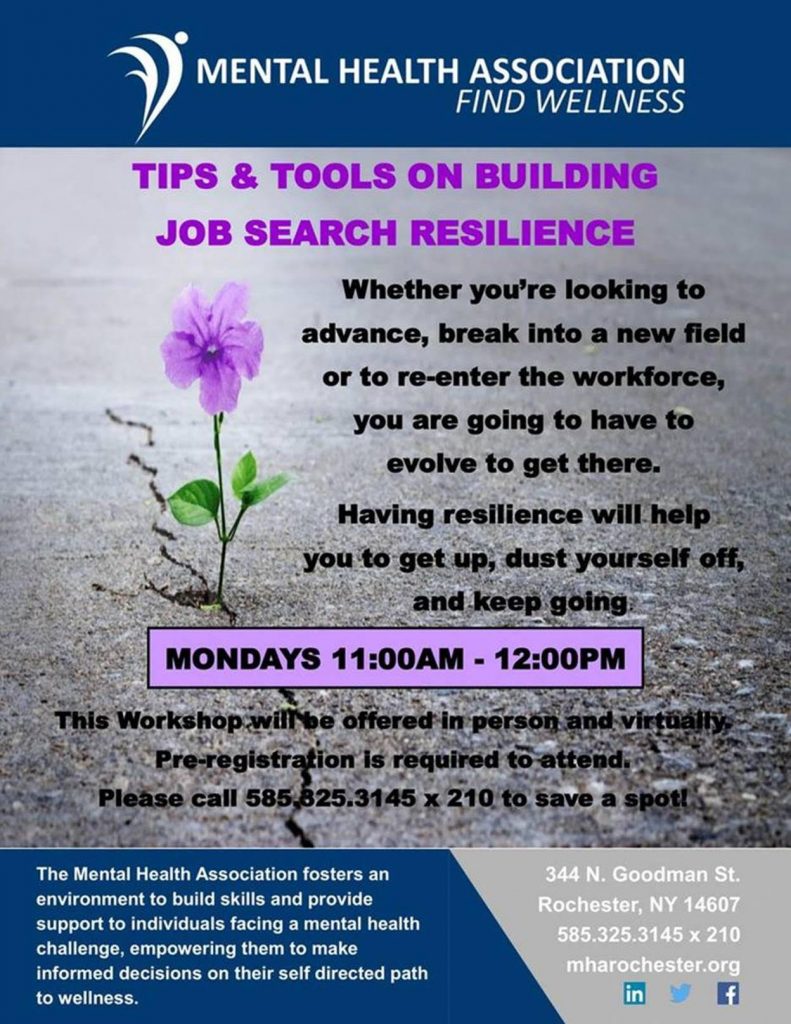 ---
Technical Assistance Grants from the Preservation League of NYS
The Preservation League of New York State recently announced that applications are open for their Technical Assistance Grants (TAG) program. Grants of up to $4,000, with a required 20% project cost match from each applicant, are available to nonprofit groups and municipalities that own or have a long-term lease on buildings that house historic sites, museums, arts facilities, and other important institutions that serve an arts or cultural purpose and are open to the public. Applications are due Monday, October 19th.The League is hosting a series of online presentations highlighting the kinds of preservation planning projects they fund through the TAG program.
Follow this link for details: https://www.preservenys.org/tag-webinars?bblinkid=240664650&bbemailid=23941786&bbejrid=1622443452
The next presentation will take place 12 to 1 pm Monday, October 5.TAG application deadline: Monday, October 19, 2020 These events are FREE, but there is a $10 suggested donation if you are able.
Recordings of these programs will be available on the League's YouTube page.For more information, please reach out to Janna Rudler at jrudler@preservenys.org
---
Revised City of Rochester Library Hours and Update
Several branches have added early evening hours to their schedules and the 1st floor of the Rundel Building is open to the public. The Toy Library remains closed, but patrons can request toys for curbside pickup by calling the Lincoln Branch (585) 428-8210. The level of service remains the same; only four branches are open to the public–Arnett, Lincoln, Maplewood and Winton. The others are still curbside. https://roccitylibrary.org/spotlight/reopening/
---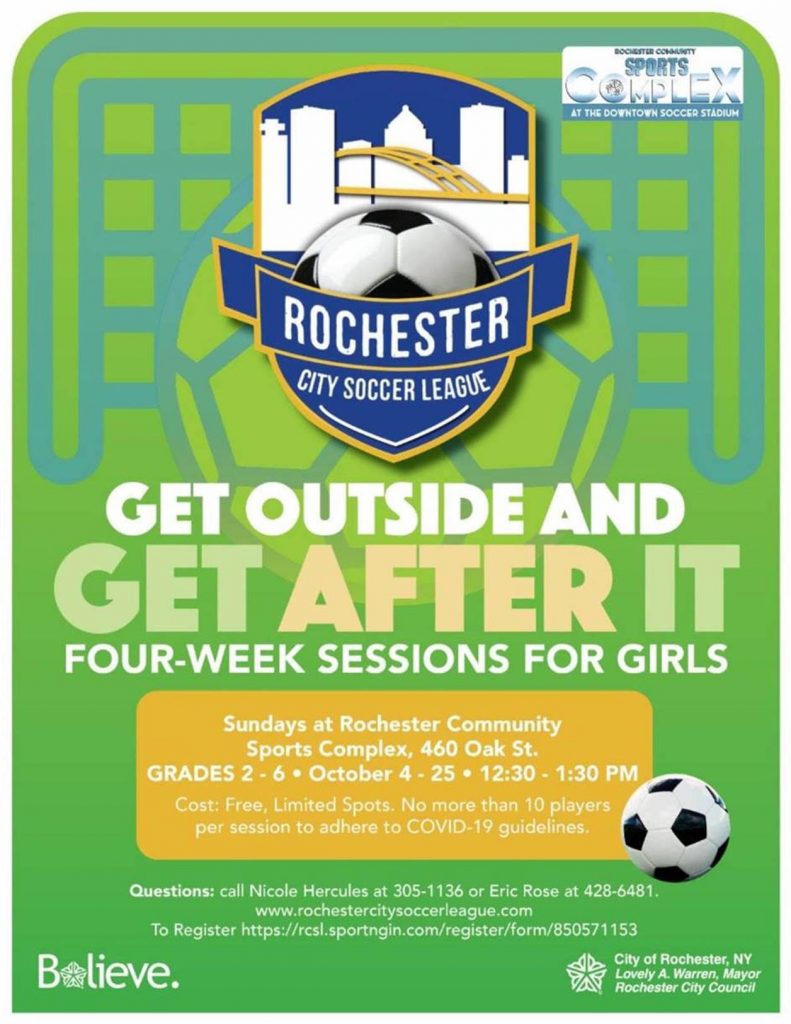 ---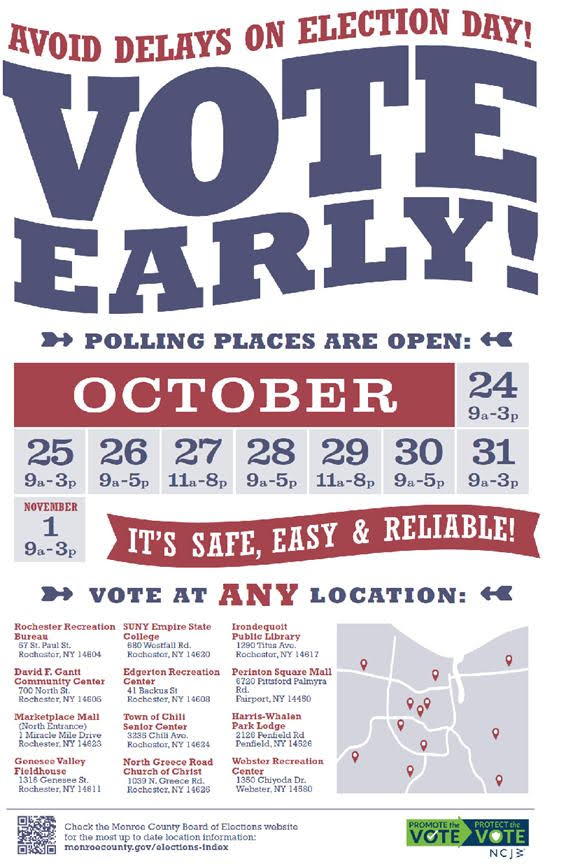 ---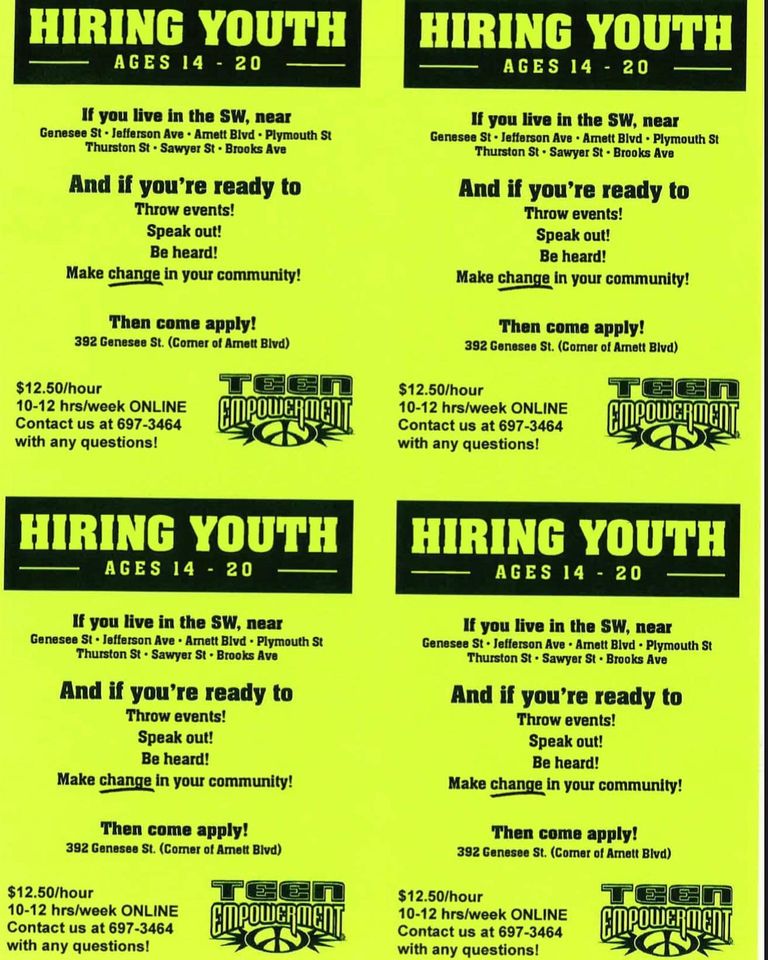 ---
Jackson Hewitt Virtual and In-Person Job Fairs
Monroe County Executive Adam J. Bello presents a special two -day Recruiting on the Road job fair for Jackson Hewitt Tax Service. Job seekers can choose between a Virtual Job Fair on September 17 at 1 pm via Zoom; or Jackson Hewitt's Office at 2376 Lyell Avenue on September 24 between 1 pm and 3 pm. You can register at JacksonHewittJobs.eventbrite.com.
Jackson Hewitt is recruiting for tax preparers and call center representatives in preparation for the 2021 tax season. They offer competitive wages, commission and flexible hours. Upon registration, applicants will receive information for the live, virtual event on September 17 and the in-person event on September 24. Attendees are asked to wear a mask, dress for success and bring a resume. This special Recruiting on the Road is free and open to all.