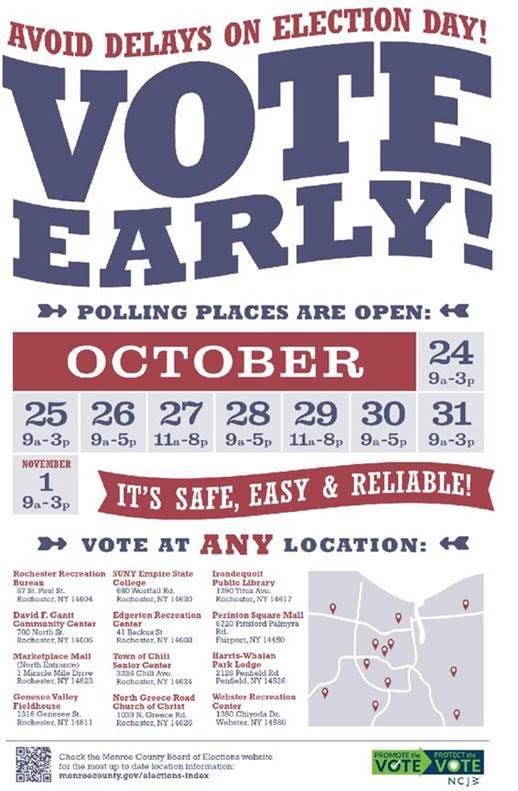 City Poised to Launch New Crisis Intervention Services Office; New Comprehensive Community Response Coordinator Hired
City of Rochester
News Release

(Thursday, Oct. 15, 2020) – The City of Rochester's new Office of Crisis Intervention Services is gearing up to provide essential services to the Rochester community and is on target to launch in the coming months, according to Dr. Daniele Lyman-Torres, Commissioner of the Department of Recreation and Human Services. During a community input session held via Zoom today, Commissioner Lyman-Torres explained to constituents that the new office will serve as the City's 24-hour, non-law enforcement response to homicides, mental health and domestic violence incidents, as well as other traumatic events.

Commissioner Lyman-Torres also announced that the office will be led by Alia Henton-Williams, who will serve as the new coordinator. Henton-Williams brings extensive professional experience and a deeply relevant personal history to this critical new role.

"So many people in our community are affected by mental illness, substance abuse and a variety of domestic issues," Dr. Lyman-Torres said. "For those who suffer from these problems, finding the right kind of help can be challenging. Under Alia's leadership, I am confident that we will be able to better serve these individuals in a manner that will get them the appropriate care they so desperately need in the safest, most effective way possible."

The goal of the Crisis Intervention Services Office is to create a comprehensive, community-based response to support victims and families dealing with homicides, mental health, domestic violence, and other related issues.

As the City's new Comprehensive Crisis Response Coordinator, Ms. Henton-Williams will be responsible for fulfilling the goals of the Community Comprehensive Response Plan and overseeing a staff of trauma-response professionals and community-service providers organized into four units:

• Family Crisis Intervention Team (FACIT): Provides crisis counseling to victims directly after the crisis has occurred. The team will connect clients to services, coordinate between service providers and provide follow-up case management. The FACIT team currently operates within the Rochester Police Department and will be transferred to the Department of Recreation and Human Services on Oct. 26.

• Victims Assistance Unit (VAU): Provides crisis support services after a crime, conducts home/hospital visits, works with victims to help them understand the criminal justice system, makes referrals to other agencies, provides transportation to and from court for victims and witnesses when needed, and provides filing assistance for NYS Crime Victim Compensation. These services also currently operate within the Rochester Police Department, and will be transferred to the Department of Recreation and Human Services on Oct. 26.

• The Homicide Response Team will respond in 4 – 6 member units to homicides. The teams will support family members of the victims by connecting them to support services provided by FACIT, VAU or other community-based providers. The team will also provide grief and intervention services to neighbors in an effort to prevent retaliation or continued violence. Coalition partners, including Pathways to Peace, Save Our Youth and Rise Up Rochester, have been meeting since 2018 to discuss the needs and formation of the Homicide Response Team. Training for team members has already begun, and response units are set to launch in November.

• The Crisis Response Team will respond to mental health, domestic violence and other related crises. A coordinated response to crisis calls within our community is essential to ensuring that calls for help are handled appropriately and those in crisis receive the type of care they need. Initial Emergency Response Social Workers have been hired, and an Advisory Committee is working on a pilot plan.
The life experiences of Alia Henton-Williams have given her a deeply personal connection to the work she'll do as the new Comprehensive Crisis Response Coordinator. Her career path as a supporter and advocate for those touched by violence began as a young adult, after her 16-year-old brother, Ralik, was fatally shot in 1992. Ralik, on his way home from church, was caught in a crossfire between rival gangs and died with his Bible in his hand. The pain of that experience was compounded in 2018, when her 52-year-old sister, Tracey Henton Williams, was stabbed during a domestic violence incident and left to die on the side of the road. Ms. Henton-Williams now has 28 years of experience in crisis response and trauma counseling, and has previously served in key roles at Hillside Work Scholarship Connection, United Way of Greater Rochester, Camp Good Days and Special Times, and in schools in both Monroe and Wayne Counties.

# # #

News Media: For more information, contact Bridgette Burch White at 428-6064 or Bridgette.BurchWhite@cityofrochester.gov.


Jessica Alaimo, MPA
Communications Bureau
City of Rochester
Office: (585) 428-6426
Cell: (585) 484-1850
---
Laughing Gull Chocolate's Trick-or-Treat Chocolate Tasting with History Happy Hour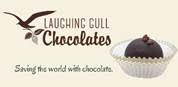 October 21 7 to 8 pm
Trick-or-Treat! Ever wonder where this common Halloween custom came from? Join Lindsay Tarnoff of Laughing Gull Chocolates and Maya Rook of History Happy Hour to explore the origins of trick-or-treating and its evolution over time, as well as get a chance to indulge with a special chocolate tasting that is perfect for the Halloween season.

Sign up here: https://laughinggullchocolates.com/shop-old/?model_number=1976818

The registration deadline to have the chocolates shipped is 10/14/20. The local pick-up deadline is 4:00 pm on 10/21.

Instructor Maya Rook is a historian and educator living in Rochester, NY. She is the creator of History Happy Hour, a series of social events that brings the past to life and makes history accessible, relevant, and fun. Visit her website www.historyhappyhours.com and facebook page https://www.facebook.com/historyhappyhourROC
https://www.facebook.com/events/338779844046019
---

Costumes, Candy, and Community!
It's a Bonus Dress-Up, Trick-or-Treat Halloween Opportunity at the Market
Sunday, October 25
4:30-7:00 p.m.
The City of Rochester Public Market is pleased to offer Halloween at the Market on the Sunday before Halloween each year for children and families to try out their costumes, get an extra trick or treating opportunity, AND connect with dozens of community organizations and agencies that exist to improve your quality of life.
Visitors to Halloween at the Market will find the vendor sheds filled with dozens of community organizations and agencies that will host trick or treating, and also share valuable information about their programs and services!
Special thanks to Rochester Eye & Laser Center for their generous sponsorship of this year's event!
We are thrilled to open the Market for some good old fashioned Halloween fun and tradition—and also to connect community members with our outstanding community organizations.
In addition to the trick or treating, the event features the Rec on the Move mobile recreation center, hayrides, food vendors and stands, a Bat Appreciation Booth, and more!
If you are with a nonprofit community organization/agency that would like to participate in the event, contact us at pmarket@cityofrochester.gov or call 585-428-6907. https://www.cityofrochester.gov/markethalloween/
---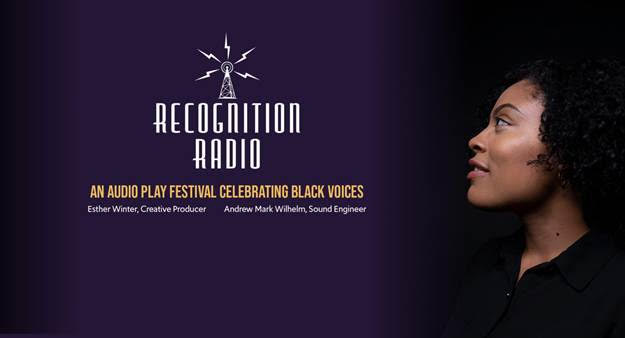 4 Audio Plays, with the First, "Feeding Beatrice: A Gothic Tale," beginning October 27: Presented by Geva Theatre Center
Recognition Radio
Esther Winter, Creative Producer
Andrew Mark Wilhelm, Sound Engineer
Four plays written and directed by Black artists that amplify a mosaic of Black stories. Specially crafted for an immersive listening experience. For dates and other details check out our Recognition Radio Portal.
---
City of Rochester's Leaf Pickup Interactive Map and Page

Leaf Collection is Nov. 2 to Nov. 20, 2020
The Department of Environmental Services will collect leaves from city streets beginning the first week in November.
Enter an address or browse the map https://www.cityofrochester.gov/leaves/ to find your scheduled week for loose leaf collection. Once collection begins, the map will show daily updates so you can see where we've been.
Questions?
Get answers to frequently asked questions on the Leaf Collection FAQs page
Read about seasonal services in the annual At Your Service Guide
For further information, call 311 (outside City limits, call (585) 428-5990)
Not working in your browser? Try the full-screen view.
---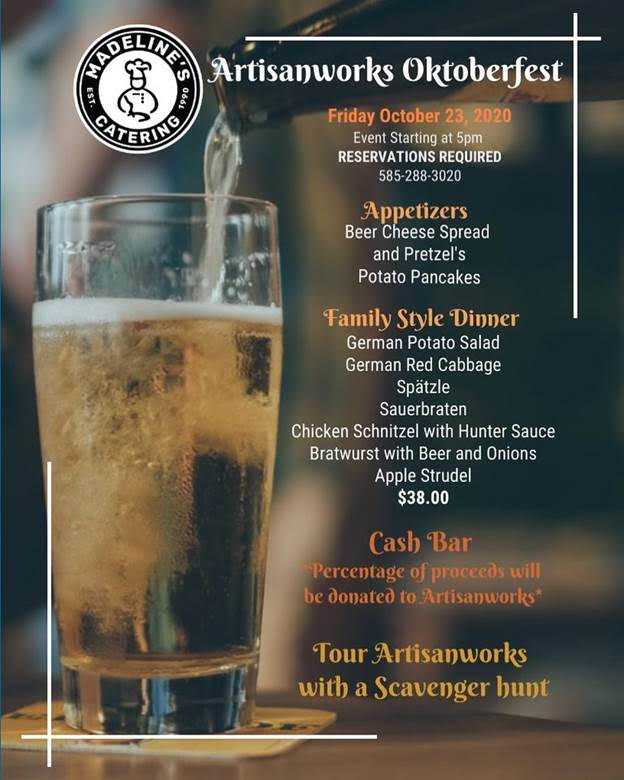 ---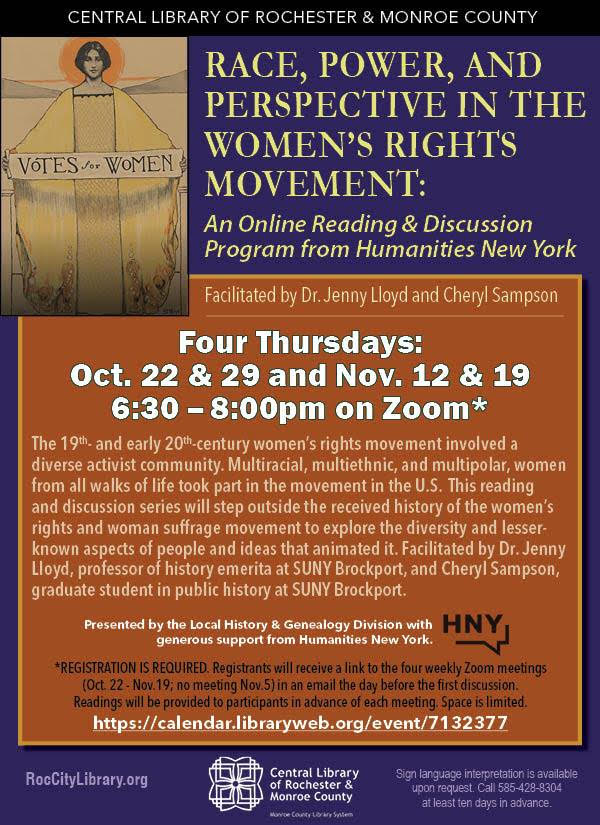 ---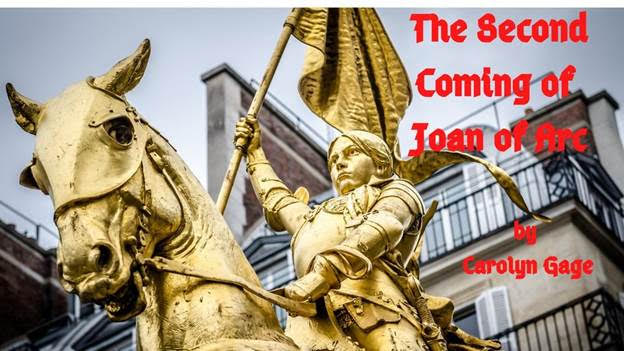 OCT 23
The Second Coming of Joan of Arc
Public · Hosted by Out of Pocket, Inc.
October 23 at 7:30-October 31 at 7:30 pm
In "The Second Coming of Joan of Arc", Joan returns to share her story with contemporary women. She tells her experiences with the highest levels of church, state, and military, and unmasks the brutal misogyny behind male institution.

This production will be pre-recorded on-stage at the MuCCC and then available for viewing on October 23rd, 24th, 29th, 30th and 31st at 7:30 pm and on October 25th at 2:00 pm. Tickets are available through

https://www.showtix4u.com/event-details/40863

for the price of $18 (individual) or $36 (family ticket). The show will be broadcast via Showtix4u, with permission of the playwright and Concord Theatricals; there is a small broadcast service fee already added to the ticket price. There will also be an opportunity to donate to MuCCC as a gesture of support during these difficult times.
https://www.facebook.com/events/283379596022023
---
Community Design Center's Reshaping Rochester
With Carol Naughton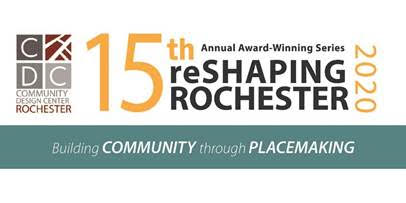 An afternoon webinar on building holistic communities with Carol Naughton on Zoom!

Carol Naughton | Atlanta, GA
President of Purpose Built Communities

Carol Naughton has been a leader in comprehensive community revitalization for more than 20 years and was a founding staff member of Purpose Built Communities. In her role as President, she is responsible for leading the consulting teams that support revitalizations in more than 20 cities, as well as the teams currently vetting opportunities in more than 35 additional cities, including several in metro Atlanta. She ensures that clients are focusing their time and resources on the highest impact activities in their respective neighborhoods and serves as the primary public spokesperson for Purpose Built Communities at conferences and events around the country. The work she has led has been recognized as uniquely successful by many, including Warren Buffett, Ben Bernanke, the White House Office of Neighborhood Revitalization, the Urban Land Institute, Mutual of America, Wells Fargo, Bank of America, the Education Trust, the Low Income Investment Fund, the San Francisco Federal Reserve Bank and the Secretaries of the U.S. Departments of Housing and Urban Development (HUD) and Education.

*You will be redirected to a page with join information upon registering. You will receive reminders with the same join information as we approach the webinar date. The join information will only work on 10/21 from 12:00PM-1:30PM.

*During registration, there will be a spot for you to provide any accessibility accommodations you may need to fully participate in this virtual event (such as ASL interpretation). The Design Center will follow-up with you.

Special thanks to ESL Charitable Foundation for their generous Honorarium Sponsorship, which funds the time and effort each speaker puts into preparing and giving their lecture to the Rochester community.

The lecture is free to attend courtesy of the Community Preservation Corporation.

October 23 4:30 to 8 pm
In the spirit of 2020, we've changed up our signature Tasting event to create a safe and fun experience allowing for the chance to still support Cameron in a unique way. Join us for A Taste of Cameron – at Home on Friday, October 23rd, 2020. Virtual auction, signature meals and drinks.

Register for this event TODAY: https://conta.cc/3aoJW4J
**Time slots and meal choice options will be provided in a follow up email. It is important that you click the links to provide your preferences.

~ Couples meal for 2 (wine included): $120.00
~ Couples meal for 2 (NO wine): $90.00
~ Individual meal (wine included): $75.00
~ Individual meal (NO wine): $50.00
https://www.facebook.com/events/790899458350476
Hosted by: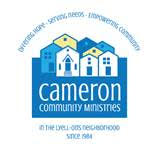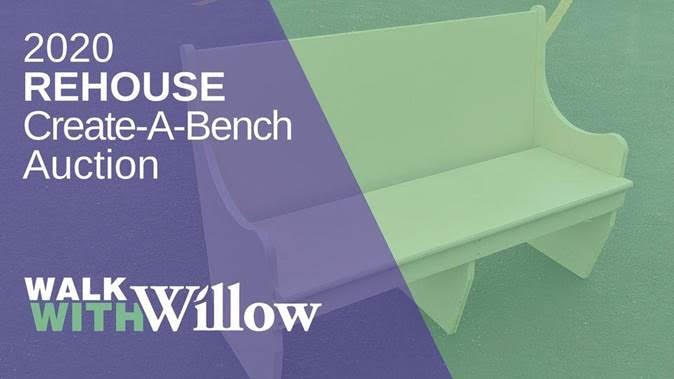 Oct 23 at 10 AM – Oct 24 at 4 PM
Virtually
Hosted by ReHouse Architectural Salvage
It's time for another Create-A-Bench Auction here at ReHouse!
This year the decorated benches will be auctioned off to benefit Rochester's Willow Domestic Violence Center for DV Awareness Month this October.

Local artists have taken home the plain yellow benches to turn them into beautiful works of art! They will be coming back into the store in the days leading up to the auction.

The auction will take place on BetterWorld.org starting at 10 am on FRIDAY, OCTOBER 23rd and ending at 4 pm on SATURDAY, OCTOBER 24th. There also will be voting for Best-in-Show! As the auction approaches, we will post the link to the auction itself, as well as an online survey to vote for your favorite bench!
https://www.facebook.com/events/rehouse-architectural-salvage/create-a-bench-auction-proceeds-to-willow-dv-center/2653963928251200

Stay tuned for fun photos of the benches as they arrive and for more information on how you can support Willow Center this October!
---
City of Rochester Public Meeting Notice For South and Elmwood Improvement Project
Tuesday, Oct. 20, 2020
Re: South Avenue and Elmwood Avenue Public Improvement Project
Time: 5:30 p.m.
Location: Via Zoom video conference
Link: https://www.cityofrochester.zoom.us/j/7045430481
Webinar ID: 704 543 v0481; Password: 128570 Telephone for Audio Conference: 888 788 0099 (Toll Free).
---
Free Online Chamber Music Concert Streamed from the George Eastman Museum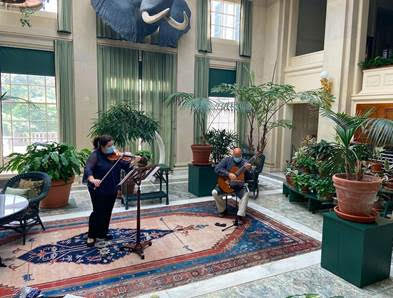 7:30 Friday October 23 & Sunday October 25 at 4 pm
Not able to come to our onsite musicales in George Eastman's historic mansion? Society for Chamber Music in Rochester is presenting a free virtual concert "Baroque and Blue" from our conservatory on Friday, October 23 at 7:30 & 4p.m. October 25 EST. Learn more and register at chambermusicrochester.org/concerts
---
The Memorial Art Gallery Presents

Andy Warhol Portfolios: A Life in Pop
Works from the Bank of America Collection
October 25, 2020–March 28, 2021
MAG offers free admission for SNAP recipients with benefit card
Filmmaker, photographer, painter, commercial illustrator, music producer, writer and even fashion model—Andy Warhol was a true radical in his approach to art. The breadth and significance of his influence has made him one of the most important artists of the 20th century. He challenged traditional boundaries of art practice, blurring the lines between art, business, and life. He turned everyday life into art and art into a way to live the everyday, collecting, documenting, reproducing, experimenting, and collaborating with the people, places, and things around him. Warhol's enthusiasm for life was rivaled only by his love for the methods of capturing it. He loved the framing device—the camera, the silkscreen, the empty box, the tape recorder, the shopping bag, the telephone—as much as the content it framed. Perhaps Warhol's greatest innovation was that he saw no limits to his practice. His pop sensibility embraced an anything-can-be-art approach, appropriating images, ideas and even innovation itself.
This exhibition features selections from Warhol's forty-year span of work in the art of photographic silkscreen printmaking. While many of the works were made in the 1970s and 1980s, their subject matter—iconic people, trends, and issues—reflects his decades-long process of mirroring popular American culture. Warhol transforms photographic imagery, from rather mundane still lifes of fruits to portraits of comic characters and endangered species, through color, design, form, and multiples. Due to the infinite possibilities of printmaking, Warhol's portfolios contain a vast array of techniques, ranging from collage and drawing to the use of "diamond dust" and color variation.
---
Foodlink Announces Partnerships to Create Fresh Food Fund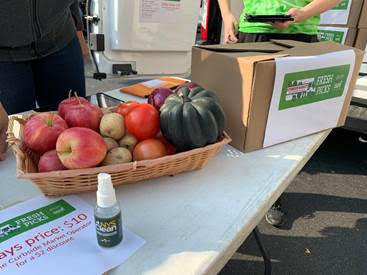 Foodlink is excited to announce that the COVID-19 Fresh Food Fund has arrived in Rochester! We're calling it "Fresh Picks" and the initiative is rolling out with the help of our Curbside Market!
Together with Partnership for a Healthier America and the New York State Health Foundation, we're connecting Rochester communities in need to affordable, high-quality fresh produce and high-impact digital nutrition resources.
This new initiative represents an amazing collaboration with PHA, the Produce Marketing Association (PMA), Wegmans Foodsmart by Zipongo, and Foodlink!
Read the details on our blog at: https://foodlinkny.org/partnership-for-a-healthier-america…/
Donate to the Fresh Food Fund (and help it expand to other cities!): www.ahealthieramerica.org/donate
---
Voting by Absentee Ballot Deadlines
October 27—last day to apply by fax, email, online or postmark an application or letter of application for an absentee ballot. Please note, the post office has advised they cannot guarantee timely delivery of ballots requested less than 15 days before a general election.
November 2­-last day to apply in-person for an absentee ballot
November 3-last day to postmark ballot. Must be received by the local board of elections no later than Nov. 10th. Military Voter Ballots must be received no later than Nov. 16th.
November 3-Last day to deliver ballot IN-PERSON to the local board of elections or to any poll site.
Military of oversees absentee ballot information
Voting In-Person Information for November 3
Find out your voting location. See what's on your ballot.
---
2020 Holiday Basket Information Bulletin
Click download button below for PDF
---