South East Neighborhood Service Center Community OUTREACH For Census
For the Monroe Avenue Area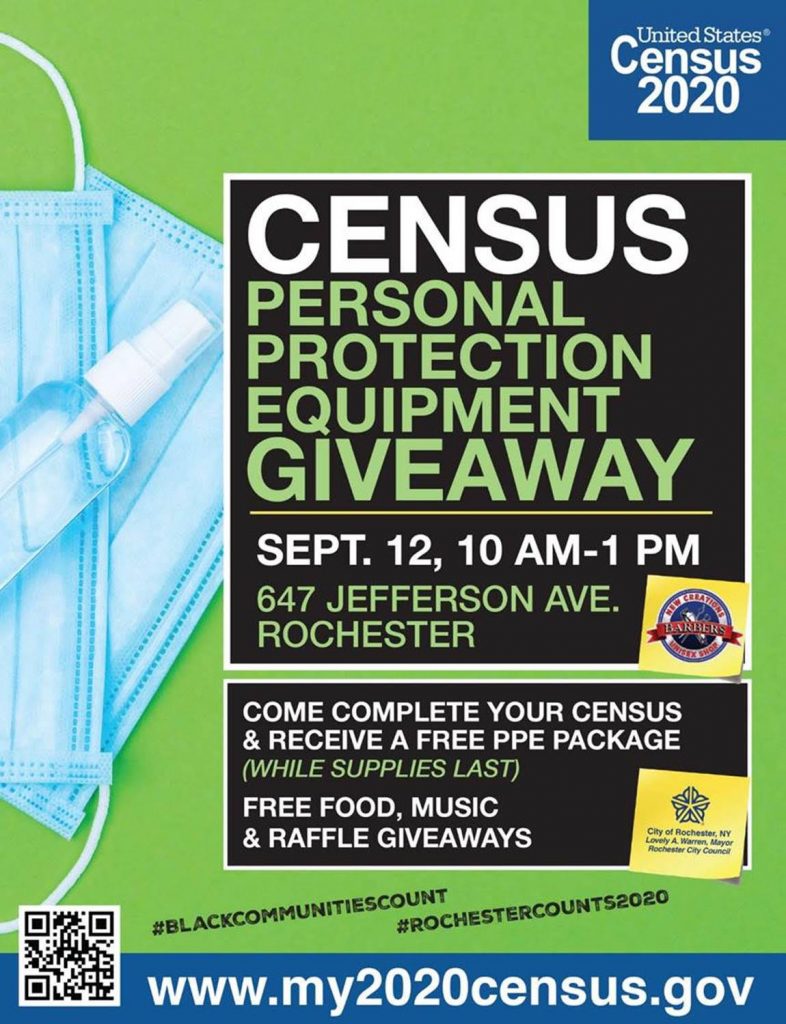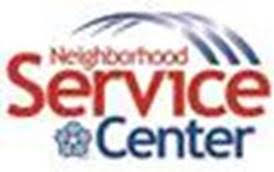 September 10, 2020 4 to 6 p.m. Via ZOOM.
Join Zoom Meeting
https://cityofrochester.zoom.us/j/95030043148
Meeting ID: 950 3004 3148
One tap mobile
+16465588656,,95030043148# US (New York)
+13017158592,,95030043148# US (Germantown)
Dial by your location
+1 646 558 8656 US (New York)
+1 301 715 8592 US (Germantown)
+1 312 626 6799 US (Chicago)
+1 669 900 9128 US (San Jose)
+1 253 215 8782 US (Tacoma)
+1 346 248 7799 US (Houston)
Meeting ID: 950 3004 3148
Find your local number: https://cityofrochester.zoom.us/u/adaVRiKj05
---
SEAC's City Bites Gala Postponed
You are Invited to a Day of Community Service September 12th

To our valued community partners,
Due to recent events that have taken place in our City, we have made the decision to postpone our Gala. The City is in turmoil, our community members are hurting, and we feel it best to take the day—September 12th, as a day of service to the communities and organizations of our city.
We want to take the time to lead and listen to our community. We will be turning the event into a "Mini Clean Sweep" and a reminder of what puts unity in the community.
Please Save the Date for September 12th, we will be meeting at Morgan's Cereal Bar at 10:30 AM and splitting off into small groups to clean up parts of the City. Then we will end back at Morgans Cereal Bar to celebrate the East Ave
Merchants. Cheria (Happy One Year!) is a new Black women owned business slinging great brunch items on East Ave.
10% of Proceeds generated from the day will go back to the SEAC Community Fund, and 90% to Black organizations.
We hope you will join us in this day of reflection and service to our city.
We hope to hold the Gala and still move forward with our original plan in Mid- October. We hope you understand. Please feel free to reach out to us with any further questions. Thank you again for being a valuable business, partner and person to the South East Part of Rochester.
Please be safe.
https://www.facebook.com/events/303120570966632/permalink/315723499706339
---
Susan B. Anthony Parade/ 100th Anniversary Celebration
Of the Ratification of the 19th Amendment Goes Live 10:30 September 12th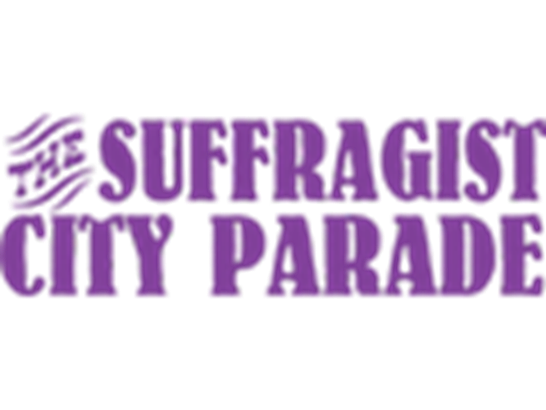 The 2020 Suffragist City Parade will go on! We will still CELEBRATE through YOUR VIDEOS …
· The 100th Anniversary of the 19th Amendment
· Hope, Courage, & Change
· Black Lives Matter, and taking an anti-racist stance
· The progress women have made in the last 100 years
· Our Sheroes
· Susan B. Anthony's 200th birthday, the Anthony Museum's 75th anniversary, and a big election year
A virtual march will be created with the digital assets you submit and will go live September 12, 2020. For convenience we are calling these digital assets "virtual float." The march will be broadcast beginning at 10:30 am EDT. We plan to "step off" virtually at 10:30 am on September 12.
---
Native American Women in the Sufferance and Temperance Movements
Native American Women in the Suffrage and Temperance Movements
Presented by RPL's Division of Local History and Genealogy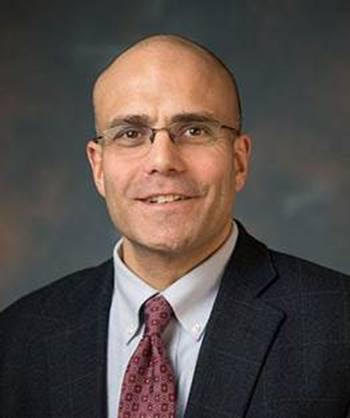 September 12, 2020
1:00- 2:30 pm
REGISTRATION IS REQUIRED (see below). Registrants will receive the Zoom link in an email one hour before the talk begins.
Drawing on research from archives in New York State and across the country, this talk will discuss the strong connection between Haudenosaunee (Iroquois) women and the Woman's Christian Temperance Union in their fight for the dual goals of women's suffrage and prohibition of alcohol in Indian country and across the nation.
Thomas J. Lappas received his Ph.D. in 2003 from Indiana University and has taught at Nazareth College of Rochester since the fall 2003, where he is professor of history and chair of the Department of History and Political Science. He teaches courses on American Colonial History, the American Revolution, Native American History, and the History of Alcohol and Temperance. His publications include In League Against King Alcohol: Native American Women and the Woman's Christian Temperance Union, 1873-1933; "Tunesassa Echoes and the Temperance Struggle: A Family Tradition at Tunesassa Quaker Indian School, Allegany Indian Reservation across Generations" in Quakers and Native Americans (Brill, 2019), 158-176; and "'For God and Home and Native Land': The Haudenosaunee and the Woman's Christian Temperance Union, 1884-1921" Journal of Women's History 29, (Summer 2017), 62-85; and "'A Perfect Apollo': Keokuk and Sac Leadership during the Removal Era" in The Boundaries Between Us: Natives, Newcomers, and the Struggle for the Old Northwest, 1740-1840," ed. Daniel P. Barr (Kent, OH: Kent State University Press, 2006), 219-235.
---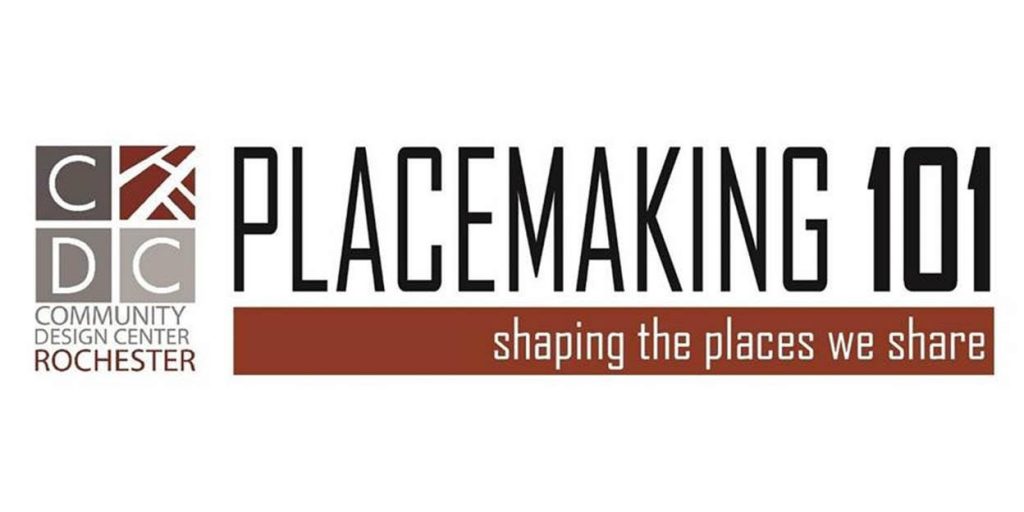 ---

Join us September 12-18 for the M&T Bank Clothesline Online Festival, a week of free online events!
#ClotheselineOnline
MAG is bringing you a full week of artists, virtual events, music, and more. For more than 60 years, Clothesline Festival has been MAG's largest annual fundraiser and biggest celebration of artists. This year, the Festival has expanded to a full week of free events to celebrate art, artists, and community. M&T Bank will match any donation dollar-for-dollar during the M&T Bank Clothesline Online Festival.
Browse art and incredible artists online – each day will feature a different medium
Tune in to virtual events with artists, stream live music, and more!
Order your 2020 M&T Bank Clothesline Festival T-shirt – designed by local artist Dellarious
Save $15 on new, renewing, and gift memberships during September 12-18
MAG members – visit MAG in person to claim your complimentary membership button (available September 12-18)
Check back for an event hub
Saturday: Sculpture, Glass, Metal & Wood | Sunday: Ceramics | Monday: Mixed Media | Tuesday: Treasures & Jewelry | Wednesday: Wearables, Fabric & Fiber | Thursday: Painting & Drawing | Friday: Photography & Prints
---
Let's Talk to White Parents Raising BIPOC Kids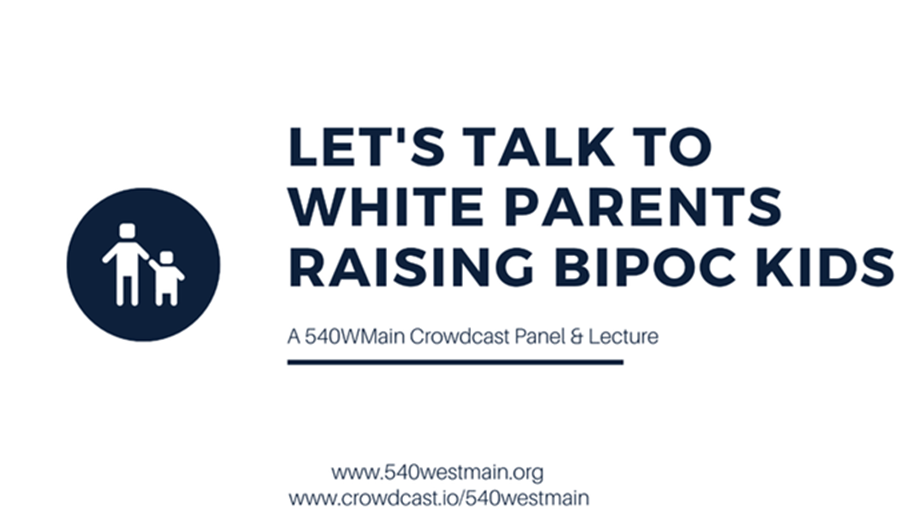 Presented by 540 West Main
Saturday, September 12, 2020
1:30 PM – 3:00 PM
A candid discussion with a virtual panel of white parents discussing the beauty, complexity, and challenges of raising BIPOC (Black, indigenous, people of color) children. Parents will discuss the ways privilege, culture, race, and racism intersect and interplay in their everyday lives as well as how they are practicing antiracism individually and collectively.
Participants will be able to send questions live and in advance via email to calvin@540westmain.org. This panel will be facilitated by Calvin Eaton, Director and Founder of 540WMain, Inc. and is part of a new educational series of classes called Antiracist Parenting.
Details:
-This is a virtual panel and lecture hosted on Crowdcast
-Registration is $30 per person and required.
-Scholarships available for anyone that needs one, no questions asked-email info540westmain@gmail.com.
---
Decluttering Your Life: Minimalism Basics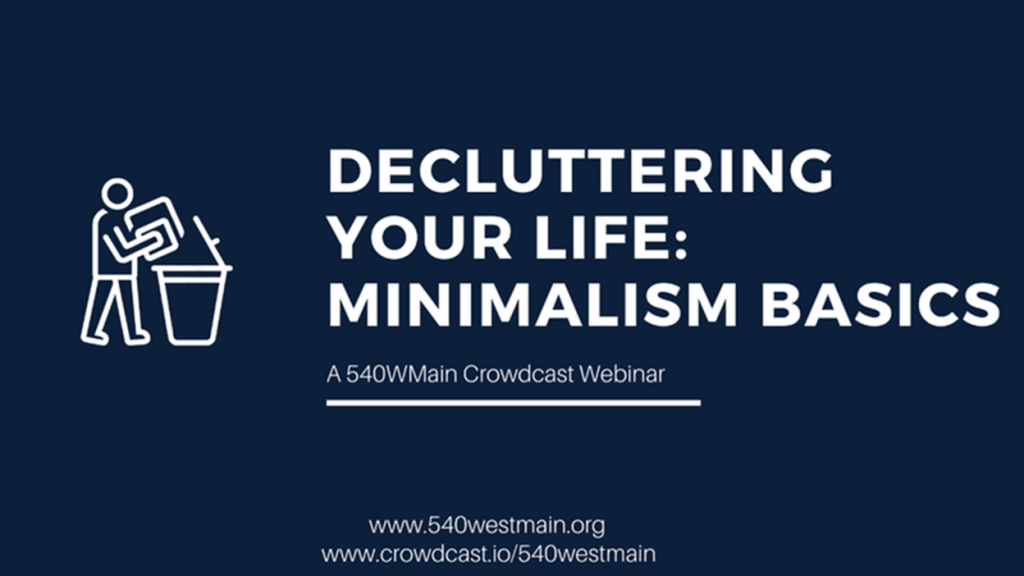 Also Presented by 540 West Main on September 12
September 12, 2020
11 AM – 12:30 PM (EST)

Learn how minimalism can help you take back your power, save you money, and help you find peace of mind. We will go over the art of saying no to things, people, and obligations that do not serve you. The class will focus on how minimalism can help you decipher the difference between a need and a want.

Details:
-Free class ($10 suggested donation or what you can afford)
-Registration required
E-mail questions to info540westmain@gmail.com
For more information on other events at 540WMain, visit:
www.540westmain.org
---
Murals at Mercantile Extends Deadline to September 19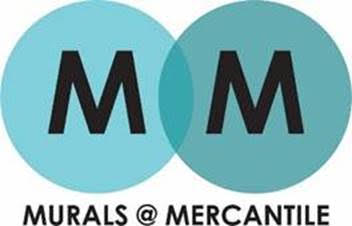 MURALS AT MERCANTILE

CALL FOR ENTRIES
Murals at Mercantile is requesting proposals from artists or collaborative teams to submit ideas for site-specific original works of art to be installed within the newly constructed restaurant marketplace—The Mercantile on Main. The proposed pieces of artwork are to capture the distinct character and culture of the Rochester community and/or enhance public space, including the site's open space and surrounding area.

BACKGROUND
The Mercantile On Main is Sibley's new local flavor market, featuring regional cuisine from local chefs, opening fall of 2020. Selected work will be installed at 250 East Main Street in the 5 story, 10,000 square foot atrium. The Mercantile is a curated collection of some of the best food and drink in downtown Rochester. An open early, stay as long as you like hub at the corner of Clinton Ave and Main St, where business gets done, friendships are fueled, and people have fun.
For more information, deadline and specifications
---
Take Me Out to the Little: Baseball Themed Dinner and Chadwick Boseman Tribute Film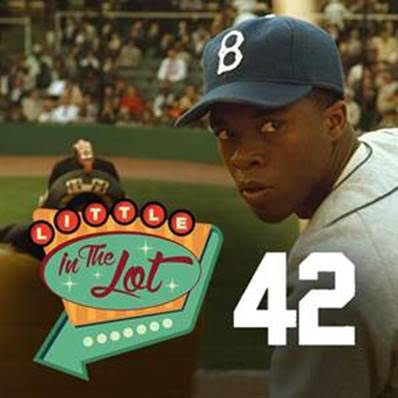 Saturday, September 12
6pm to 10 pm
Ok, not actual baseball, but we're having a baseball themed dinner, with a pairing of music by Paul Boutte, followed by the film "42" starring Chadwick Boseman as Jackie Robinson.
---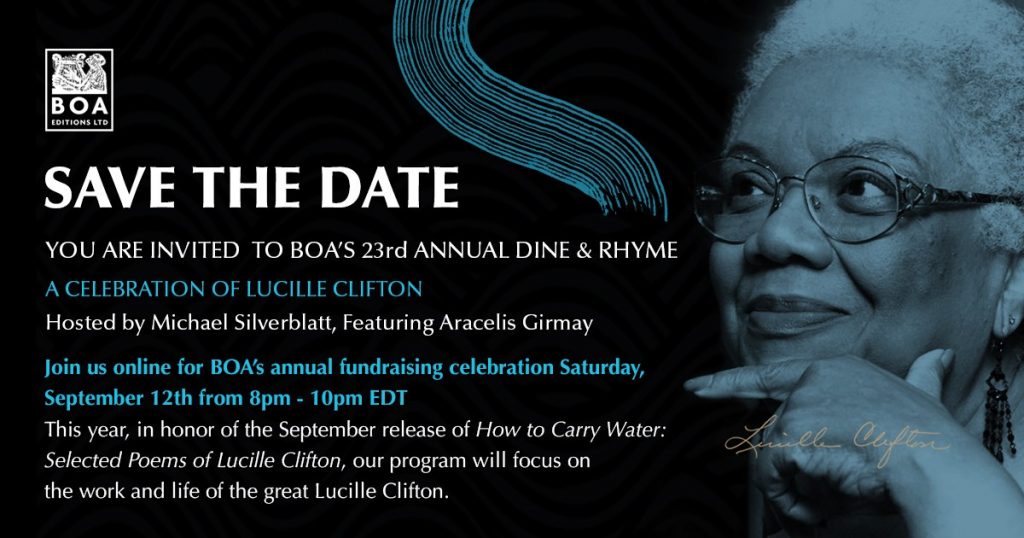 ---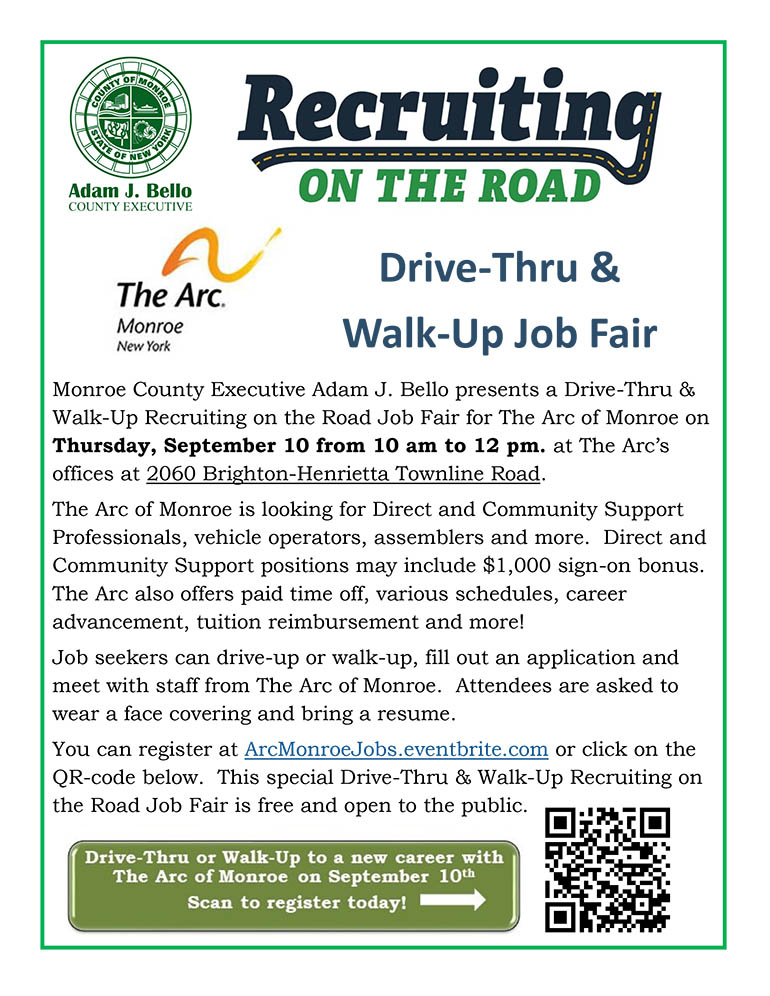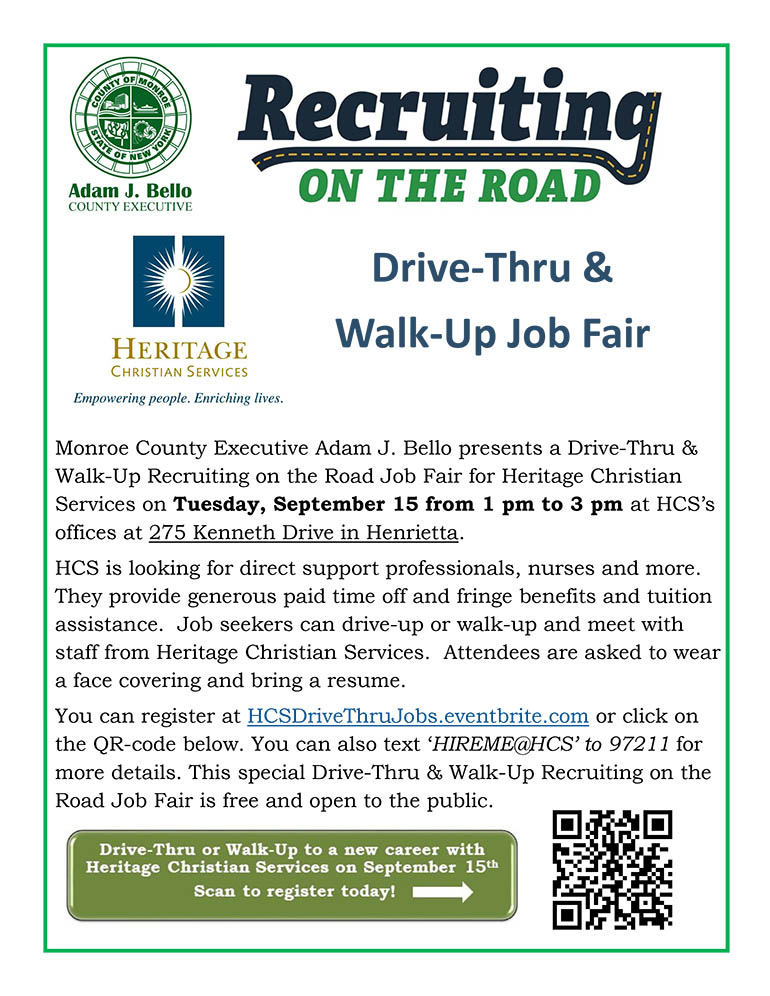 ---