Current & Coming to NOTA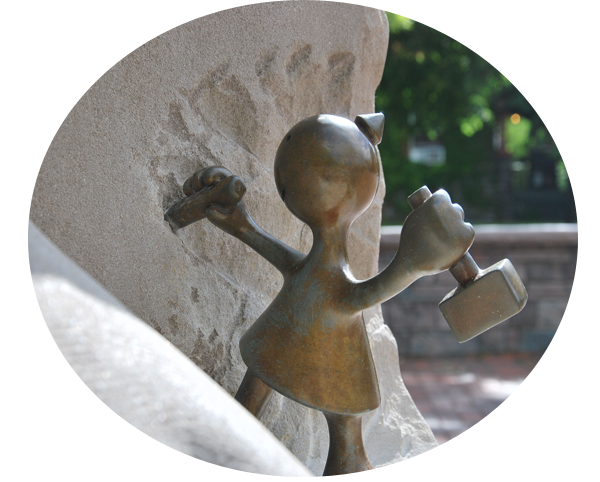 Things are definitely happening in NOTA! The word is out that NOTA is a great place to live and do business. In just the past two years, three businesses have made the decision to move from Pittsford to NOTA!
NOTANA closely monitors community development. The following developments are afoot or recently completed in the neighborhood. If you know of others not on this list, please contact NOTA Association Development Monitor Evan Lowenstein.
Special thanks to CITY Newspaper for featuring NOTA—and the flurry of development projects here—in its June 17 issue! Read the article.
Elton Street Development
Dutton Properties and other developers are renovating and redeveloping 4 and 34 Elton Street.
33 Russell, "The Factory"
The Factory is a mixed-use development in a former industrial building at 33 Russell Street. The building is being transformed to include lofts, offices, and commercial, restaurant, and retail space. With a nod to energy efficiency and sustainability, the site has incorporated a geothermal heating system. A few businesses already occupy the building—including the restaurant Nosh and Stacy K Floral. Dutton Properties is the developer, which also owns and is renovating 34 Elton Street, former home of Bush Mange Drum and Dance (which now operates out of Visual Studies Workshop at Prince and University). Find out more at the developer's website.
247 N. Goodman, "The Carnegie"
This building, across Goodman Street from Anderson Alley Artists/CITY Newspaper, was being renovated by Stern Properties (owner of Village Gate) into offices. After suffering a catastrophic fire, the building that was once a part of the University of Rochester campus has been torn down, and the new luxury apartment building being constructed in its place is scheduled to be complete in summer of 2019.
---
Public Improvements
Inner Loop Transformation
In order to encourage economic development, reconnect neighborhoods, and further revitalize downtown and surrounding neighborhoods, the City of Rochester has closed and is filling in a section of the Inner Loop, a sunken highway loop around downtown built in the 1950s. This segment, between Monroe Avenue and Charlotte Street, is being transformed into a more traditional city boulevard with development-ready sites.
The "big fill" of the East End Inner Loop section is complete and the new (restored!) boulevard-style Union Street is near completion as well. The City has also announced the proposed plans for the redevelopment of the East End section. For more information, see the City of Rochester's project page.
East Main Arts and Market District
The City has finalized plans for transformation of the public realm in the East Main and Public Market area. See more about the process at the City's project page, and get up-to-date details on the dedicated Facebook page.